Hydrogen is central to Europe's ambitious climate goals, as laid out in the EU Green Deal.
The Industrial Gases sector has more experience in the production, transportation, storage, and application of hydrogen than any other industry in the world, having been active in the field for over 100 years. The Industrial Gases sector is therefore well-placed to be a key partner for a thriving, carbon-neutral Europe that meets its 2050 goals, in part through the successful deployment of hydrogen.
H2safety.info is a global web-platform centralising hydrogen safety standards and publications for easy access
EIGA is convinced the only good roll-out is a safe rollout. How pity would it be if avoidable accidents were to happen, potentially impacting the very hydrogen rollout itself.
The Industrial Gases sector finds it important that new entrants in the hydrogen world would be able to benefit from the safety expertise that our industry has captured in standards and publications for over decades. We therefore developed a web platform to make our hydrogen safety standards more easily accessible. Only publications are listed that relate to hydrogen safety and originate from selected standard organisations and associations.
Feel free to have a look for yourself (H2safety.info). There might just be that one hydrogen safety publication for you!
Factsheets
For an overview of EIGA's activities, download the following factsheets: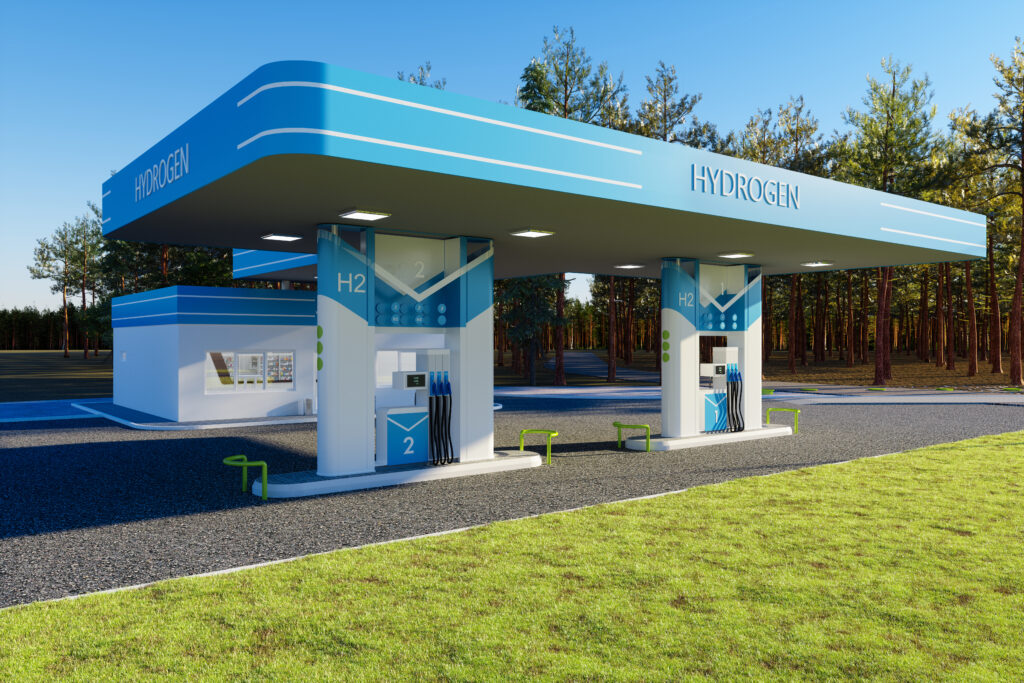 THE POTENTIAL OF HYDROGEN
Hydrogen is one of the EU's big bets on climate, along with renewable electrification and more circular use of resources.
According to its Hydrogen Strategy, the EU is aiming to install at least 40 GW of renewable hydrogen electrolysers (up from 1GW today) and to deploy renewable energy hydrogen at a large scale across all hard-to-decarbonise sectors by 2030.
In addition to helping the EU meet its climate targets, hydrogen can generate growth and employment across the continent. According to the European Commission, over 10,000 jobs will be created for each billion euros invested in hydrogen by 2030, while the Clean Hydrogen Partnership (a joint venture between the European Commission and Hydrogen Europe) predicts that investments in renewable hydrogen, development of transport infrastructure, and end-user applications may add some €30b to the European economy.
KEY SUCCESS FACTORS FOR HYDROGEN
While the promise of hydrogen is undisputed, we believe there are four key success factors that will determine whether it lives up to its potential.
SAFETY
When hydrogen is used properly, it is safe, but it can pose risks if protocols are not followed. Concerns over safety could curtail the potential of hydrogen. New players entering the hydrogen value chain must adhere to the safety protocols governing hydrogen.
TECHNOLOGY
To meet demand in Europe, technology deployment across production, transportation, storage, and application of hydrogen should be first rate. Technology uncertainty is one of the key challenges for hydrogen deployment.
MULTIPLE PATHWAYS
Europe will one day rely on renewables for all of its energy needs. Before that, we should embrace a variety of production pathways hydrogen has to offer, even in transition fossil-fuel based coupled with carbon capture and storage technology.
SOUND REGULATION
Regulation governing hydrogen should support industries with a wealth of experience in hydrogen, like the Industrial Gases sector, as it will accelerate the rollout of cost-competitive renewable and low-carbon hydrogen projects.
OUR HYDROGEN EXPERIENCE
The Industrial Gases sector has over 100 years experience in production, transportation, storage and application of hydrogen.
By 2050, more hydrogen will be produced by renewables than by fossil fuels (mainly by electrolysis). We will remain key in the transition given that we enable the efficient production of clean and low-carbon hydrogen, support relevant hydrogen applications in industry and for mobility, and operate hydrogen logistics capabilities.
Key facts about the Industrial Gases sector's
hydrogen experience:
EIGA members produces + 1MT pa hydrogen in Europe, almost all of the merchant market
Operates nearly 170 hydrogen production sites across Europe (3/4 of which are in Italy, Germany, France, the Netherlands, Spain, the UK and Switzerland).
Operates the largest water electrolysers for hydrogen production in the world.
Operates the largest hydrogen liquefiers in the world.

Operates some of the largest hydrogen decarbonisation plants in the world.

Invests in alternative hydrogen production methodologies.
Produces the highest purity of liquid hydrogen in the world (99.9997%), making it the supplier of choice to electronic industry manufacturers.
Transport large volumes of high-pressure gas and cryogenic liquid hydrogen with heavy duty vehicles and containers over millions of kilometers pa
Owns and operates underground pipeline distribution network systems across Europe for 100% pure hydrogen gas
Stores millions of m3 hydrogen gas and liquid
Has the knowledge and experience in CO2 capture and sequestration
Has worked with the International Standards Organisation and its national and regional sister organisations on the development of hundreds of industry design and operation standards on manufacturing, transport, storage and equipment design for over 30 years.
Has published more than 30 documents specific to hydrogen.
HYDROGEN SAFETY
EIGA's mission is to "maintain the highest standards of safety and concern for the environment at work and in the community".
Safety is in our DNA and at the forefront of all the work we do on hydrogen.
The Industrial Gases sector specialises in all aspects of hydrogen safety: design and manufacturing of safe equipment and infrastructure, inspection, maintenance, and training. As a global leader in hydrogen safety, we can play a role in bringing other sectors and stakeholders up to the highest standards of safety and technology.
Key facts about the Industrial Gases sector's
expertise in hydrogen safety:
A first-rate safety record: it has tracked incidents/accidents in its databases going back to 1977.
Has over several decades developed standards for safe production, transportation, and handling of hydrogen and other gases.
Has brought the sector Lost Time Incident rate down from 29 in 1977 to 1.5 in 2020
Relevant incidents are discussed within the Safety Advisory Council at EIGA. The SAC consists of senior safety managers from EIGA's member companies. Every quarter, a training package is prepared for EIGA members with relevant incidents, their identified causes, and lessons learned.
Has a global network of experts providing experience and advice on all matters related to safety and technology development.
EIGA's annual Safety Innovation Award rewards an exceptional safety project every year, which is honoured at EIGA's Summer Session in order to promote safety innovation and share best practices.
KNOWLEDGE BANK
EIGA contributes to the safe rollout of hydrogen by publicly sharing knowledge in its library, contributing to dozens of dedicated hydrogen industry standards and providing free-access to dedicated e-learning packages.